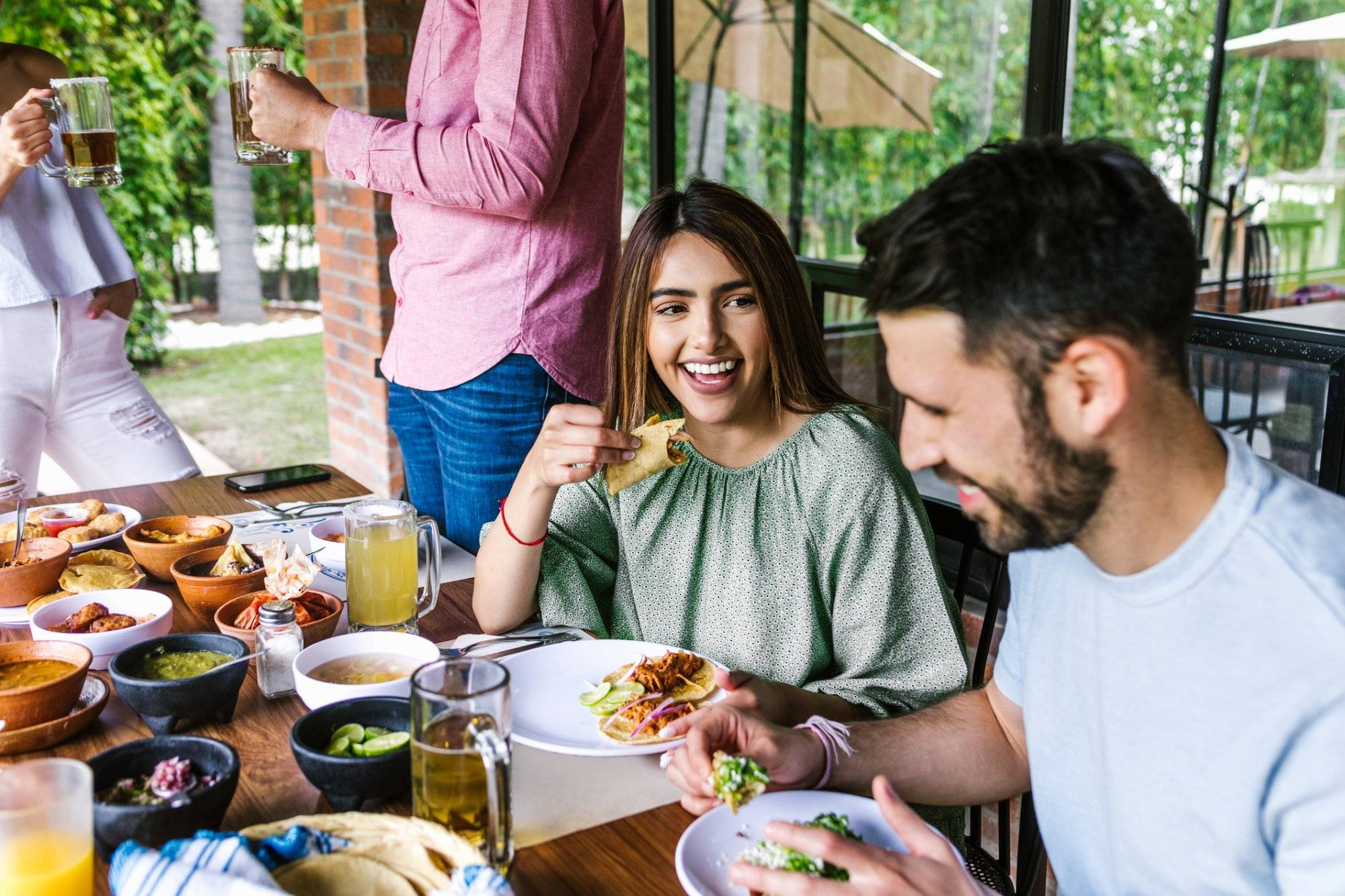 As summer vacations come to a close, it's time to gear up for another school year. Commemorate the occasion with a delightful back-to-school dinner at the top Arlington Tex-Mex Restaurant at Fielder Plaza. Our plaza boasts a variety of dining options perfect for a family gathering to mark the start of an exciting new school year. Stop by today to check out this Arlington Tex-Mex restaurant and more at Fielder Plaza:
La Bendicion Tex Mex: The Top Arlington Tex-Mex Restaurant
La Bendicion Tex Mex is a Tex-Mex haven located at Fielder Plaza, offering an authentic culinary journey. Their delectable menu showcases the rich and vibrant flavors of Tex-Mex cuisine. Savor mouthwatering dishes, such as sizzling fajitas, cheesy enchiladas, crispy tacos, and much more. Visit La Bendicion Tex Mex, where you can enjoy the comforting taste of Tex-Mex while making lasting memories with your family.
Al's Hamburgers: Burger Bliss and More
If your hectic week has left you craving a satisfying meal, indulge in Al's Hamburgers' mouthwatering offerings. Al's Hamburgers is celebrated for its juicy burgers, crispy fries, and a menu full of classic homecooked favorites. From hearty pot roast dinners to savory chicken-fried steak and meatloaf, their culinary selection caters to all palates. Head to Al's for a delightful back-to-school dinner in Arlington and revel in the taste of delicious, comforting food.
Sukhothai Restaurant: A Thai Culinary Gem
If your family relishes the flavors of spicy and flavorful Thai cuisine, look no further than Sukhothai Restaurant to celebrate your back-to-school dinner in Arlington. Their menu is a treasure trove of Thai delicacies, featuring iconic dishes like Pad Thai, Tom Yum, Tom Ka, and more. You have the choice to call in your order for a delectable takeout experience or enjoy your meal in the spacious dining room. Sukhothai Restaurant offers an exquisite Thai dining experience that promises to delight your taste buds.
Fielder Plaza is your culinary destination for a memorable back-to-school dinner in Arlington. Whether you're enjoying the authentic Arlington Tex-Mex restaurant, La Bendicion Tex Mex, savoring the classic American comfort food at Al's Hamburgers, or indulging in the spicy Thai delights at Sukhothai Restaurant, your family's dining experience is sure to be a flavorful and memorable one. Looking for more in Arlington? Check out our directory today!
Fielder Plaza is offered by Weitzman. Weitzman is one of the leading Retail Real Estate companies in North Texas. Weitzman offers a full range of Retail Real Estate services including Project Representation, Tenant Representation and Investment Sales and, is also a leading Asset Management and Development Services Retail Real Estate firm.
Photo Sourced from Getty Images: #1369889148